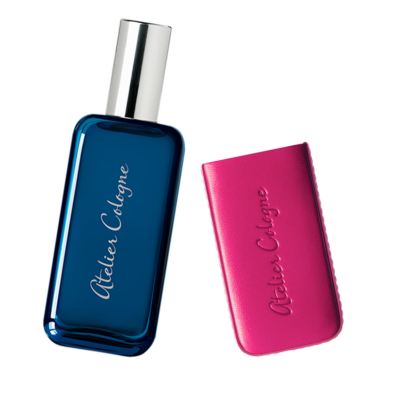 Cologne Absolue [ pure perfume ] concentrated at 15%
STAR INGREDIENTS
Magnolia accord,
Grapefruit from South America,
Cedarwood from the Americas


ALCOHOL DENAT, PARFUM (FRAGRANCE), AQUA (WATER), D-LIMONENES, BUTYLPHENYL METHYLPROPIONAL, GERANIOL, LINALOOL, CITRONELLOL, CITRAL, CINNAMAL, BENZYL ALCOHOL
Description
Magnolia and grapefruit perfume Sud Magnolia
It is like receiving a love letter handwritten with a pen. You won't get it out of your mind because it is rare and precious. You will carry its memory with you wherever you go. This will be the beginning of an emotional journey to the bottom of your heart.

Discover a lovely perfume that announces the end of a cold winter: Sud Magnolia. Its scent will make your mind's eye see a branch of creamy magnolia blossoms. Created by Atelier Cologne, this delicate fragrance for men and women consists of ingredients such as grapefruit from South America, cedarwood from the Americas and a magnolia accord. A floral perfume that is both mythical and classic...



* We consider an ingredient to be naturally derived if it is unchanged from its natural state or has undergone processing yet still retains greater than 50% of its molecular structure from its original plant or mineral source.
3 samples
Offered for any order except Discovery Set
The Collection