Me-Time Duo
Pomélo Paradis
A juicy wakeup call in paradise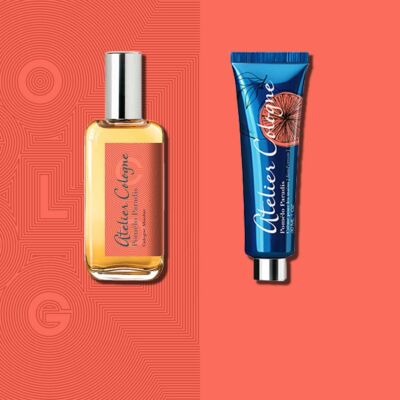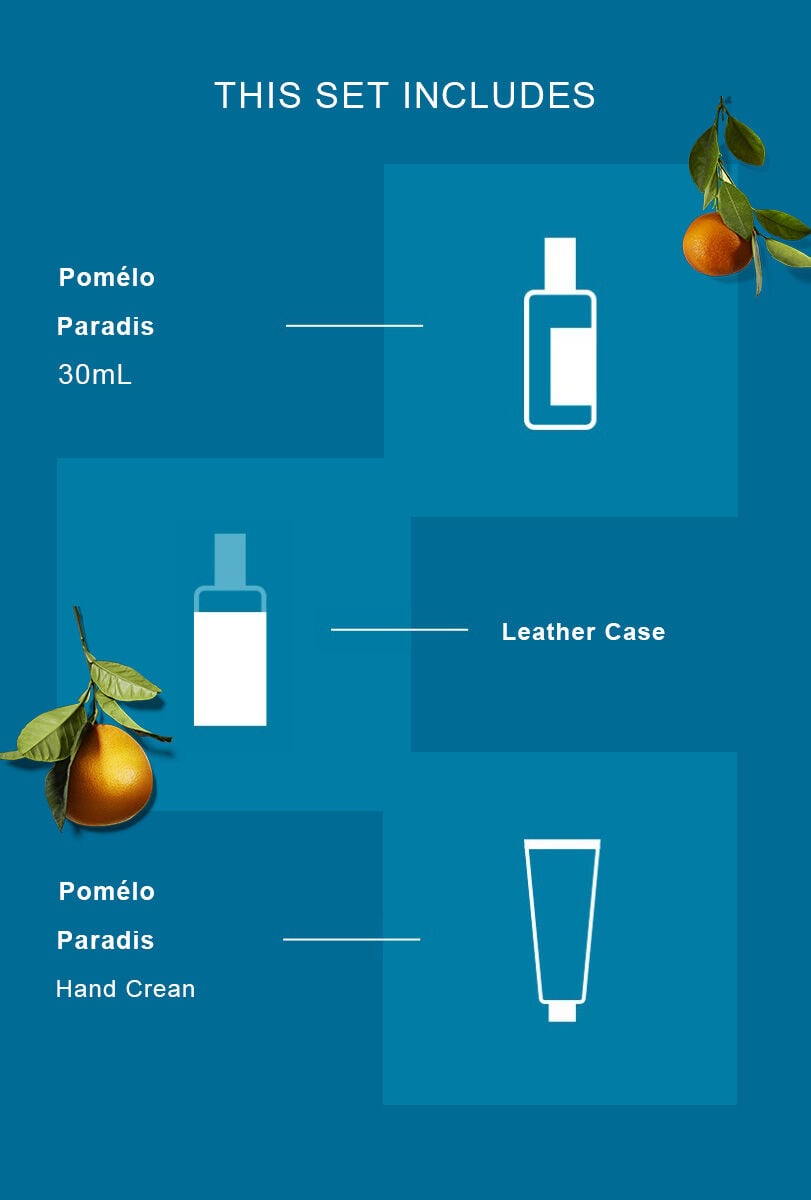 Description
A gift for yourself!
We have designed the Me-Time Duo to meet a simple need: how to have fun and take care of yourself.
ON THE PLEASURE SIDE discover Pomélo Paradis in its 30 ml format with its personalized leather case. Made of pomélo from Florida, mandarin from Italy, and vetiver from Haiti, this citrus unisex fragrance will remind you of delicious, exotic fruits ripening in the warm sun. Its fruity, fresh scent will open you the doors to an olfactory paradise of overwhelming emotions... Zesty and refreshing!.
ON THE CARE SIDE, protect your hands, unfortunately too often abused lately. Discover our Pomélo Paradis hand cream with nourishing and hydrating properties and Pomélo Paradis notes. Its formula contains in particular shea butter and natural essential oils. Vitamin E will protect your skin. Apricot kernel oil and vitamin A will promote rapid penetration and prolonged hydration throughout the day.
This Duo contains : a 30 ml Pomélo Paradis Perfume, a Leather Case of your choice, a Pomélo Paradis Hand Cream.
3 samples
Offered for any order except Discovery Set
The Collection