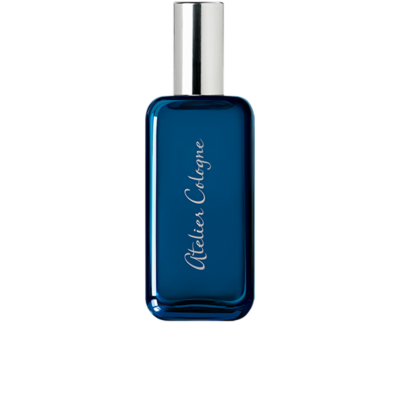 Mandarin from Italy,Ginger,Vetiver from Haiti
Description
A unisex perfume. Made in France.
88% natural origin ingredients.
Mandarin and vetiver perfume Mandarine Glaciale
At first, its icy olfactory notes might make you freeze. For a few seconds, it will feel as if a cold wind is cutting through your thin jacket. Or as if a quick cool stare is fixed on you. But soon afterwards, fruity scents will break free and wrap you in a warm embrace.
With its dominant citrus fragrance, the mandarin and vetiver perfume Mandarine Glaciale created by Atelier Cologne casts an unforgettable spell on anyone who smells its seductive scent. The perfume ingredients include mandarin from Italy, ginger and vetiver from Haiti. An intriguing freshness bottled up in a unisex perfume!

3 samples
Offered for any order except Discovery Set