Pomélo Paradis
Edition limitée
L'édition limitée de Pomélo Paradis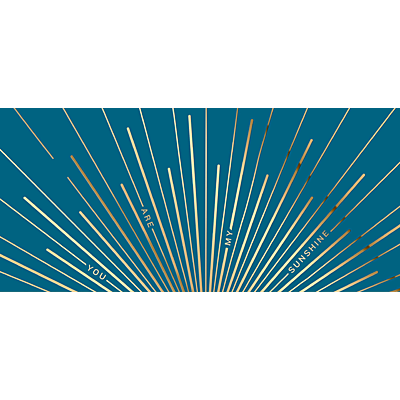 Cologne absolue
[ pure perfume ]
Cologne absolue
Inspired by the legendary Eau de Cologne, the Cologne Absolue is a new olfactive family created in 2009 by Sylvie Ganter and Christophe Cervasel, Atelier Cologne Creators and Founders. Genuine pure perfume exalting the magical freshness and elegance of citruses with exceptional lasting power thanks to very high concentrations of essential oils. For the first time, citruses are blended with the most precious natural raw materials for perfectly balanced creations and exceptional lasting power. Each Cologne Absolue tells the story of treasured emotions and powerful memories.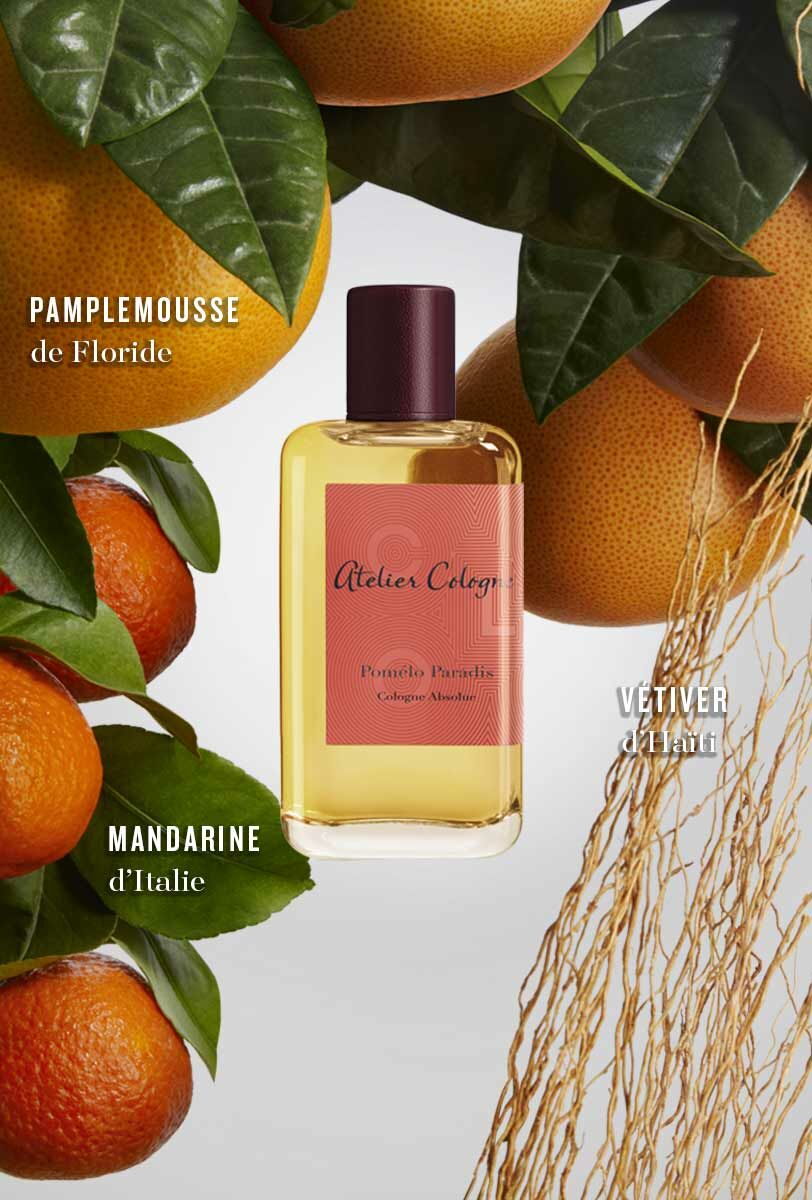 ABSOLUTELY TRANSPARENT
Perfumes of character crafted from nature, our Colognes Absolues are composed of up to 95% ingredients of natural origin. As we have nothing to hide, we are eager to share with you our more detailed formula.
The ingredients in our colognes are essentially water, alcohol, natural and human-made raw materials. Our creations contain no colorants, UV filters, preservatives and no synthetic stabilizers.
To achieve the signature balance of our Maison de Parfum, we add a selection of unexpected notes crafted scientifically. Our goal is to avoid nature over-exploitation and to get rid of ingredients of animal origin. It also enables our perfumers to reveal the unreachable, magnify nature with a touch of modernity, and enlarge the olfactory palette of our creations.
From the sourcing of our ingredients, the humans involved and the manufacturing of our fragrances, Atelier Cologne is absolutely committed to designing more sustainable, creative and authentic Colognes.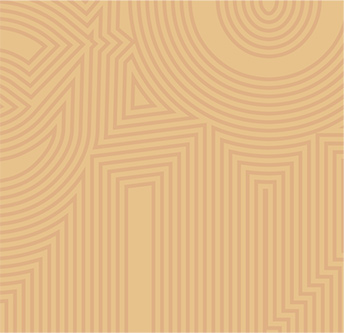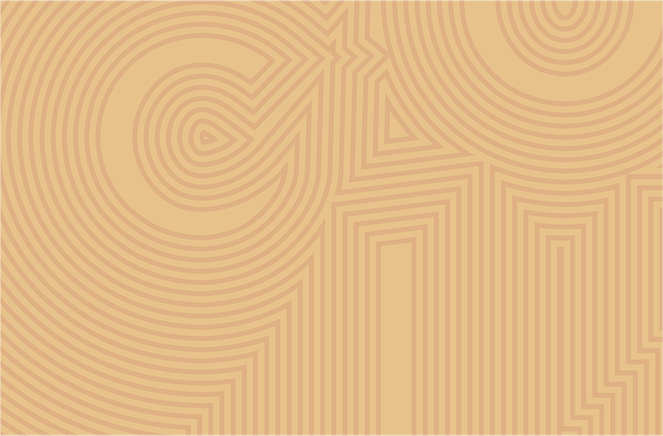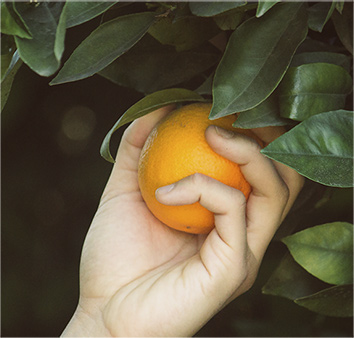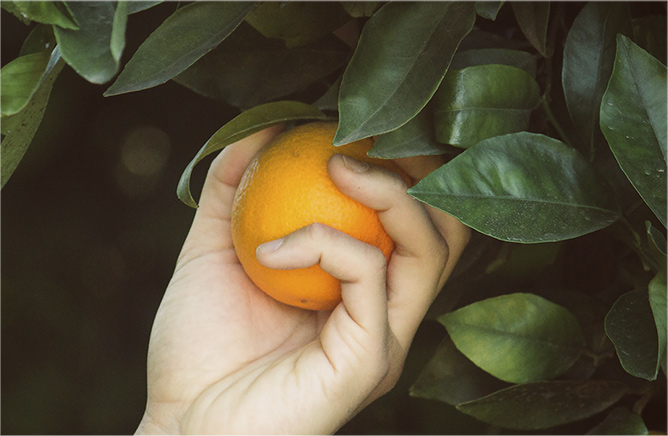 "We concentrate on the juice and never add unnecessary components such as colorants, filters, synthetic stabilizers."
Olfactive Families in Pomélo Paradis perfume
We constantly strive to improve and evolve our new fragrance creations and existing portfolios giving the priority to natural raw materials. All Atelier Cologne products sold in United States meet or exceed regulatory requirements
Discover the ingredients which can be found in nature
(Natural molecules can either be extracted from natural ingredients, or reproduced synthetically to preserve the wildlife.)
Dipropylene glycol :

Solubilzer with neutral scent
3-Hexen-1-ol :

Green leafy note naturally present in vegetals

Naturally found
Ethyl acetoacetate :

Fruity sweet ingredient naturally present in strawberries

Naturally found
2-tert-Butylcyclohexyl acetate :

Fresh fruity note with apple, pear and earthy note characteristics

Ethyl acetate :

Straight fruity note with brandy tonalities universal to many juicy fruits that are ready to be harvested

Naturally found
Terpinolene :

Fresh citrus pine ingredient with a woody character present in many vegetals like lime

Naturally found
p-Cymene :

Fresh citrus note with woody spicy undertones present in eucalyptus

Naturally found
Natural myrcene :

A note naturally present in many citruses

Naturally found
6,6-Dimethoxy-2,5,5-trimethylhex-2-ene :

Fresh vivid citrus note providing a sparkling grapefruit touch

Limonene :

Citrus note found in many essential oils as orange, lemon and bergamote

Naturally found
Citral :

Sparkling and acidulous citrus note naturally present in various citruses, verbenas and gingers

Naturally found
Linalool :

Floral note present in many aromatics plants such as lavender & basil

Naturally found
Citronellol :

Floral rosy note naturally present in geranium

Naturally found
Methyl dihydrojasmonate :

Floral delicate and petally note with jasmin inflexion, naturally present in Osmanthus

Naturally found
Geraniol :

Rose note naturally present in rose flower and geranium

Naturally found
Ethylene brassylate :

Musky note with powdery floral, woody and vanilla inflexion

2-(1-(3',3'-Dimethyl-1'-cyclohexyl)ethoxy)-2-methyl propyl propanoate :

Musky note with light fruity pear inflexions
p-Mentha-1,4-diene :

Refreshing and clean herbal ingredient present in aromatic plants like eucalyptus

Naturally found
Pinene :

Warm woody note with resinous nuances typical of fresh pine needles

Naturally found
Vetiver oil, acetylated, distilled. :

Delicate woody ingredient with floral nuances and an earthy undertone
Description
Unisexe. Fabriqué en France.
93% d'ingrédients d'origine naturelle.
MON RAYON DE SOLEIL
Mon cœur timide résonne avec ta passion intense. Ta spontanéité fait écho à ma retenue. Les opposés s'attirent dans une harmonie émouvante. Au lever du soleil, nous nous rencontrons de la plus belle des manières. La brume de mon amour enveloppe les rayons du tien. Ton éclat illumine la partie la plus profonde de mon être. Nous enrichissant tous les deux et épanouissant notre amour.

Cette édition limitée incarne les facettes ensoleillées et douces de Pomélo Paradis. Un soleil élégant, avec une étiquette et des rayons dorés, orne la façade. La bouteille est laquée avec des nuances de corail qui se transforment en orange au contact du jus, représentant un coucher de soleil romantique en été. Constitué de Pomelo de Floride, de Mandarine d'Italie et de Vétiver d'Haïti, ce parfum fruité vous rappellera la senteur de délicieux fruits exotiques mûrissant au soleil. Un parfum fruité qui saura rester rafraîchissant.
Discover the range