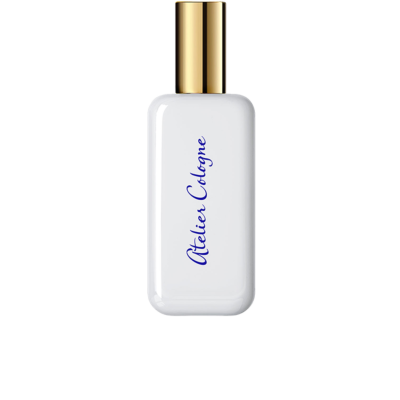 Cologne absolue
[ pure perfume ]
Cologne absolue
Inspired by the legendary Eau de Cologne, the Cologne Absolue is a new olfactive family created in 2009 by Sylvie Ganter and Christophe Cervasel, Atelier Cologne Creators and Founders. Genuine pure perfume exalting the magical freshness and elegance of citruses with exceptional lasting power thanks to very high concentrations of essential oils. For the first time, citruses are blended with the most precious natural raw materials for perfectly balanced creations and exceptional lasting power. Each Cologne Absolue tells the story of treasured emotions and powerful memories.
Mimosa indigo accord,Mandarin from Italy,White leather accord
Description
A unisex perfume. Made in France.
83% natural origin ingredients.
A jazzy rhythm is swinging in the air. The passion that comes with improvising melodies can be felt everywhere in the room. The night is still young. Two listeners are sitting alone in a corner. Their eyes meet. They are waiting for the tune that might change their lives.

Just like a spontaneous jazz duet, the fresh perfume Mimosa Indigo presents you a unique improvisation of different floral fragrances. Mimosa indigo accord, Mandarin from Italy and white leather accord are the main ingredients of this unisex perfume. Both velvety and addictive, this luxury fragrance will make you see the world in soft colours.
3 samples
Offered for any order except Discovery Set