Love Osmanthus
Limited Edition Chinese New Year
In the mood for love in a secret garden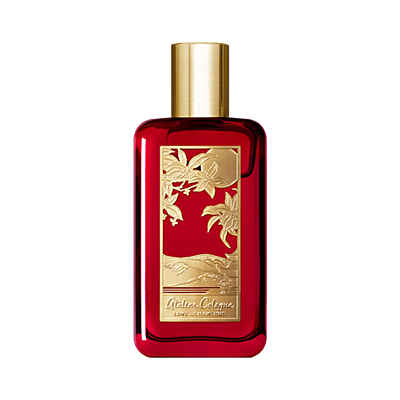 Cologne absolue
[ pure perfume ]
Cologne absolue
Inspired by the legendary Eau de Cologne, the Cologne Absolue is a new olfactive family created in 2009 by Sylvie Ganter and Christophe Cervasel, Atelier Cologne Creators and Founders. Genuine pure perfume exalting the magical freshness and elegance of citruses with exceptional lasting power thanks to very high concentrations of essential oils. For the first time, citruses are blended with the most precious natural raw materials for perfectly balanced creations and exceptional lasting power. Each Cologne Absolue tells the story of treasured emotions and powerful memories.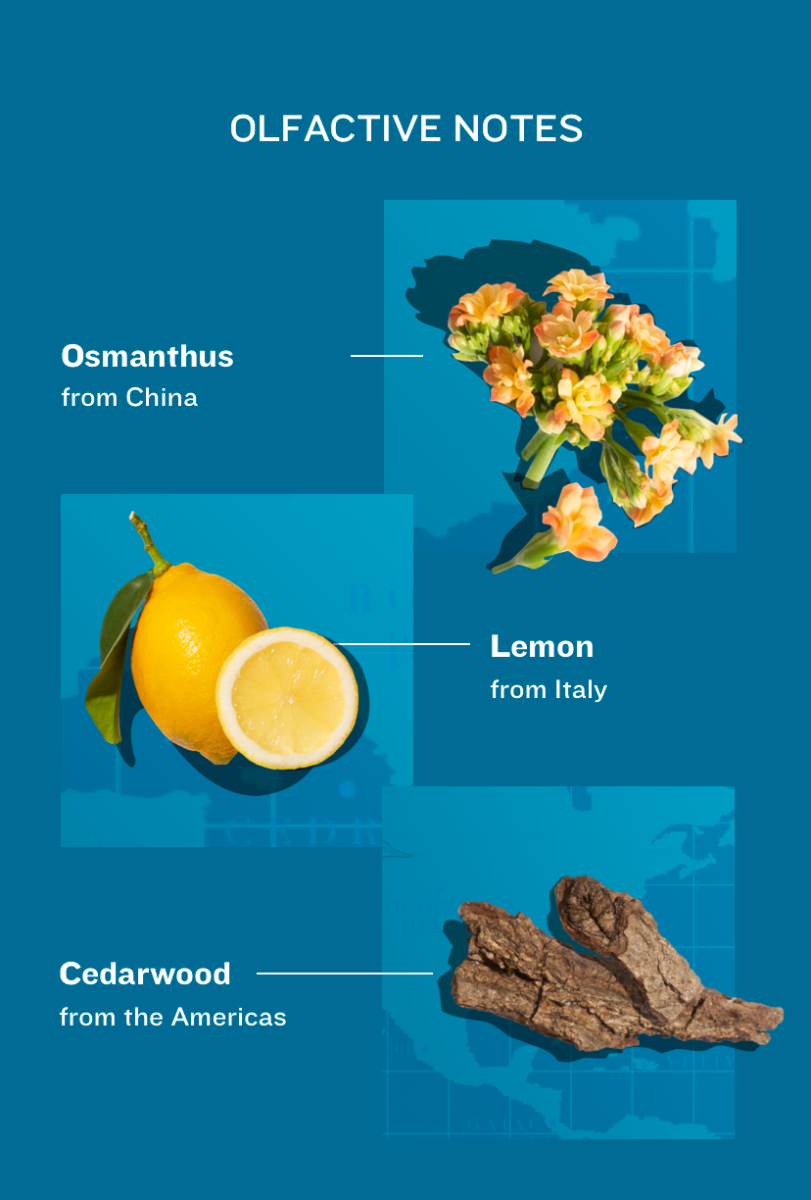 Description
Limited Edition. A unisex perfume. Made in France.
93% natural origin ingredients.
For any purchase of a limited edition Chinese New Year product, get our elegant ceramic scent disc, engraved with the Atelier Cologne logo.
Osmanthus flower from China brings peach-like creaminess while lemon from Italy adds brightness and warmth, both grounded by cedarwood from America. Sweet, Fruity, Floral.

Sourced in China, this nocturnal flower blooms at night, adding a fruity essence to an exotic garden under the moonlight. Love Osmanthus captures the aura of this special flower in the same way a secret garden provides a haven to forbidden lovers. Easy to wear, Atelier Cologne Absolue fragrances are designed to offer outstanding, lasting power and character to Cologne lovers. They are suitable for both women and men.
Osmanthus is an important auspicious symbol of prosperity in China, with the same pronunciation as "noble". In ancient time, the sachet hand-stitched by woman and stuffed with osmanthus flowers, was used as a token to declare her love.
3 samples
Offered for any order except Discovery Set