Luxury Advent
Calendar 2021
24 days & 24 luxurious gifts!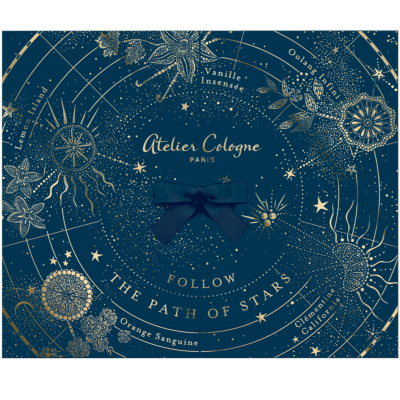 ABSOLUTELY TRANSPARENT
Perfumes of character crafted from nature, our Colognes Absolues are composed of up to 95% ingredients of natural origin. As we have nothing to hide, we are eager to share with you our more detailed formula.
The ingredients in our colognes are essentially water, alcohol, natural and human-made raw materials. Our creations contain no colorants, UV filters, preservatives and no synthetic stabilizers.
To achieve the signature balance of our Maison de Parfum, we add a selection of unexpected notes crafted scientifically. Our goal is to avoid nature over-exploitation and to get rid of ingredients of animal origin. It also enables our perfumers to reveal the unreachable, magnify nature with a touch of modernity, and enlarge the olfactory palette of our creations.
From the sourcing of our ingredients, the humans involved and the manufacturing of our fragrances, Atelier Cologne is absolutely committed to designing more sustainable, creative and authentic Colognes.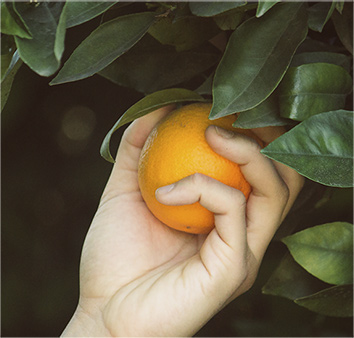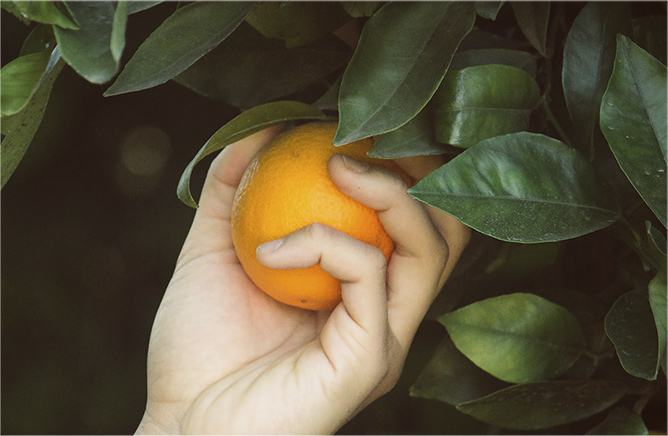 "We concentrate on the juice and never add unnecessary components such as colorants, filters, synthetic stabilizers."
Olfactive Families in perfume
We constantly strive to improve and evolve our new fragrance creations and existing portfolios giving the priority to natural raw materials. All Atelier Cologne products sold in United States meet or exceed regulatory requirements
Discover the ingredients which can be found in nature
(Natural molecules can either be extracted from natural ingredients, or reproduced synthetically to preserve the wildlife.)
Linalyl acetate :

Aromatic floral note, smells like earl grey tea naturally present in lavender and bergamote

Naturally found
Ethyllinalool :

Fresh floral note with aromatic and freesia inflexion such as coriander

Citronellol :

Floral rosy note naturally present in geranium

Naturally found
cis-3-Hexenyl salicylate :

Green solar floral note with a fruity pear inflexion naturally present in witch Hazel

Naturally found
alpha-Methyl-1,3-benzodioxole-5-propionaldehyde :

Green floral marine anise note with watermelon inflexion

Linalool :

Floral note present in many aromatics plants such as lavender & basil

Naturally found
Geraniol :

Rose note naturally present in rose flower and geranium

Naturally found
Methyl dihydrojasmonate :

Floral delicate and petally note with jasmin inflexion, naturally present in Osmanthus

Naturally found
Benzyl salicylate :

Smooth and delicate solar floral note naturally present in Ylang Ylang

Naturally found
Geranyl acetate :

Floral rosy note naturally present in geranium

Naturally found
3-Methyl-5-phenylpentanol :

Rose petal note with a grapefruit inflexion

Pyranol :

Floral note with a lily of the valley and lilac touch

2,4-Dimethyl-4,4a,5,9b-tetrahydroindeno[1,2-d]-1,3-dioxin :

Floral Magnolia note

p-tert-Butyldihydrocinnamaldehyde :

Lively fresh lily note with a watery green character

4-Cyclohexyl-2-methyl-2-butanol :

Delicate floral note reminiscent of rose wood with slight coriander nuances

Phenethyl alcohol :

Fresh floral rosy note, a major constituant of roses

Naturally found
Nerolidol :

Delicate floral note with rose and green nuances present in orange flower

Naturally found
Farnesol :

Mild fresh floral note present in ylang, jasmine or neroli

Naturally found
3,7-Dimethyl-1,6-nonadien-3-yl acetate :

Bright floral note with bergamot nuances and a slight fruity side

Linalyl cinnamate :

Hyacinth floral note

p-Isobutyl-alpha-methyl hydrocinnamaldehyde :

Vibrant lily of the valley ingredient with a slight citrus undertone and a fresh aldehydic touch
Tetramethyl acetyloctahydronaphthalenes :

Woody note with cedar inflexion

5-(2,2,3-Trimethyl-3-cyclopentenyl)-3-methylpentan-2-ol :

Creamy woody delicate ingredient typical of sandalwood

alpha-Cedrene :

Dry woody note naturally present in cedarwood

Naturally found
Thujopsene :

Woody ingredient present in cedarwood and juniper

Naturally found
Cedrene beta :

Woody note naturally present in cedarwood

Naturally found
3,7-Dimethyl-7-methoxyoctan-2-ol :

Woody sweet floral note with delicious sandalwood nuances

Methyl atrarate :

Mineral earthy note naturally present in oak moss

Naturally found
1-(2,2,6-Trimethylcyclohexyl)-3-hexanol :

Woody ambery note with cedarwood undertones

Cedryl methyl ether :

Woody, amber, cedarwood note

Cedrol :

Woody note naturally present in cedarwood

Naturally found
Vetiver oil, acetylated, distilled. :

Delicate woody ingredient with floral nuances and an earthy undertone

Patchouli alcohol :

Woody earthy note with camphoreous nuances, present in patchouli

Naturally found
Methyl 2,6,10-trimethylcyclododeca-2,5,9-trien-1-yl ketone :

Diffusive ambery woody note with vetiver and smoky nuances

Isocamphenyl cyclohexanol :

Clear sweet sandalwood note

Elemol :

Woody balsamic note naturally present in elemi

Naturally found
Bulnesol :

Woody spicy ingredient present in guaiac wood

Naturally found
Formaldehyde cyclododecyl ethyl acetal :

Typical rich and elegant amber woody note
3-Methylcyclopentadecenone :

Very elegant and soft musky note with animalic inflexion

omega-Pentadecalactone :

Warm musky scent found in angelica roots and hibiscus seeds with a powdery violet/iris sweetness

Naturally found
Oxacycloheptadec-10-ene-2-one :

Musky note found naturally in ambrette seeds

Naturally found
Ethylene brassylate :

Musky note with powdery floral, woody and vanilla inflexion

3-Methyl-1-cyclopentadecanone :

Smooth musky ingredient with a almost powdery violet undertone

Naturally found
2-(1-(3',3'-Dimethyl-1'-cyclohexyl)ethoxy)-2-methyl propyl propanoate :

Musky note with light fruity pear inflexions

Hexamethylindanopyran :

Clean musky note with powdery and red fruits touch giving a cocooning accent to the fragrance

Oxacyclohexadecen-2-one :

Musky note with soft woody, powdery facets
Eugenol :

Strong clove scent naturally present in spicies like cloves, nutmegs and carnations

Naturally found
Isoeugenol :

Warm spicy note having characteristics of carnations and spicies

Naturally found
beta-Caryophyllene :

Woody spicy note with clove character, present in juniper berries and many spices

Naturally found
Cinnamal :

Warm and spicy ingredient present in many plants like cinnamon

Naturally found
Cinnamyl alcohol :

Spicy balsamic note typical of cinnamon and rich flowers such as hyacinth, ylang or champaca

Naturally found
Citral :

Sparkling and acidulous citrus note naturally present in various citruses, verbenas and gingers

Naturally found
Limonene :

Citrus note found in many essential oils as orange, lemon and bergamote

Naturally found
6,6-Dimethoxy-2,5,5-trimethylhex-2-ene :

Fresh vivid citrus note providing a sparkling grapefruit touch

Natural myrcene :

A note naturally present in many citruses

Naturally found
Terpinolene :

Fresh citrus pine ingredient with a woody character present in many vegetals like lime

Naturally found
p-Cymene :

Fresh citrus note with woody spicy undertones present in eucalyptus

Naturally found
Dihydromyrcenol :

Fresh & clean citrus note with an aromatic & lavender inflexion naturally present in kumquat

Naturally found
p-Mentha-1,4-diene :

Refreshing and clean herbal ingredient present in aromatic plants like eucalyptus

Naturally found
Pinene :

Warm woody note with resinous nuances typical of fresh pine needles

Naturally found
Dipropylene glycol :

Solubilzer with neutral scent

Triethyl citrate :

Odorless cosmetic ingredient that helps to solubilize perfume oils, present in nature

Ethyl alcohol :

Strong alcoholic note found in ripe fruits

Naturally found
Fats and Glyceridic oils :

Odorless solvant

Naturally found
Glycerides, mixed decanoyl and octanoyl :

Odorless solvant.

Isopropyl myristate :

Odourless cosmetic ingredient present in coriander seeds or papaya that helps to solubilize perfume oils

Naturally found
Benzyl alcohol :

Slight floral rosy note with almond inflexion naturally present in jasmin

Naturally found
Sabinene :

Slightly balsamic note comprising several citruses such as lemons and limes

Naturally found
Benzyl benzoate :

A balsamic floral note with fruity sweet nuances present in various white florals like Ylang, jasmine, tuberose

Naturally found
alpha,alpha-Dimethylphenethyl butyrate :

Dried fruity note with green nuances

Dimethylbenzyl carbinyl acetate :

Fruity pear note with bergamot and mint inflexions

Benzyl acetate :

A fruity note of pear and banana with white floral facets, found naturally in jasmin and narcissus

Naturally found
Hexyl acetate :

Juicy fruity note found in apples, bananas, peaches

Naturally found
2,4,6-Trimethyl-4-phenyl-1,3-dioxane :

Fresh fruity green citrus note with grapefruit and rhubarb undertones

gamma-Nonalactone :

Warm and milky fruity note with coconut nuances naturally present in Osmanthus

Naturally found
2-tert-Butylcyclohexyl acetate :

Fresh fruity note with apple, pear and earthy note characteristics

Ethyl acetoacetate :

Fruity sweet ingredient naturally present in strawberries

Naturally found
Ethyl acetate :

Straight fruity note with brandy tonalities universal to many juicy fruits that are ready to be harvested

Naturally found
Ethyl trans-2,cis-4-decadienoate :

Fruity green ingredient reminiscent of fresh pears

Naturally found
Naphtho[2,1-b]furan, dodecahydro-3a,6,6,9a-tetramethyl- :

Warm ambery note with a musky, powdery, salty and woody cedar character present in clary sage

Naturally found
6,7-Dihydro-1,1,2,3,3-pentamethyl-4(5H)-indanone :

Musky & woody note
Coumarin :

Powdery and almond note naturally present in tonka bean

Naturally found
Vanillin :

Powdery edible note having a characteristic of vanilla bourbon beans

Naturally found
Ethyl vanillin :

A warm gourmande note naturally present in vanilla

Naturally found
4-Methoxy-alpha-methylbenzenepropanal :

Green anisic note with marine inflexion reminiscent of fennel
7-Methyl-2H-benzo-1,5-dioxepin-3(4H)-one :

Fresh watery marine note with floral transparent undertones reminding of the sea breeze
3-Hexenyl isobutyrate :

Green juicy apple-pear note present in guava and quince

Naturally found
3-Hexen-1-ol :

Green leafy note naturally present in vegetals

Naturally found
3H-3a,7-Methanoazulene, 2,4,5,6,7,8-hexahydro-1,4,9,9-tetramethyl- :

Naturally present in papyrus essential oil

Naturally found
Bergamottin :

Ingredient present in citrus peels

Naturally found
Khusimol :

Woody note naturally present in vetiver

Naturally found
Octanal :

Aldehydic note present in many citrus peels such as oranges

Naturally found
Decanal :

Aldehydic note with orange peel character present in many citruses from which it can be extracted

Naturally found
Description
Special and unusual advent calendars make it easier to wait for Christmas. With this year's beauty advent calendar created by Atelier Cologne, you will certainly get into a festive mood in no time.

This Luxury Advent Calendar for men and women is not only a delight for the eyes but also for all other senses. The 2021 Holidays collection has been designed by Daria Hlazatova, an artist and illustrator said to be the queen of the milky way, her starry skies are inspired by the vastness of our universe, time and space daring to dream big, coming from one of her favorite film: « 2001, Space Odyssey ».


Luxury Advent Calendar in limited edition for this Holidays 2021 collection is composed by:
Perfumes collection : Clémentine California 30ml, Bleu Aqua Leather Case, Orange Sanguine 30ml, Collector Golden Hour Leather Case, Oolang Infini 30ml, Collector Midnight-Blue Leather Case, Lemon Island 10ml, Pacific Lime 10ml, Vanille Insensée 10ml, Love Osmanthus 4ml, Pomélo Paradis 4ml, Cèdre Atlas 4ml, Bois Blonds 4ml, Bergamote Soleil 4ml, Rose Anonyme 4ml.
Bath & body collection : Orange Sanguine Handcream, Clémentine Callifornia Handcream, Oolang Infini Handcream, Orange Sanguine 30ml Body Lotion, Orange Sanguine 30ml Shower Gel, Oolang Infini 30ml Body Lotion, Oolang Infini 30ml Shower Gel.

Home collection : Orange Toscana 35g Candle & Bois Montmartre 35g Candle.
The Collection