Clémentine California
Holidays Limited Edition
A walk on the beach under the Californian sun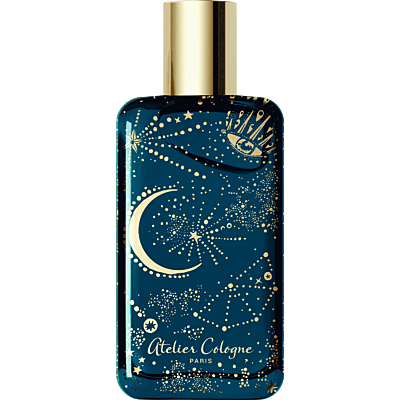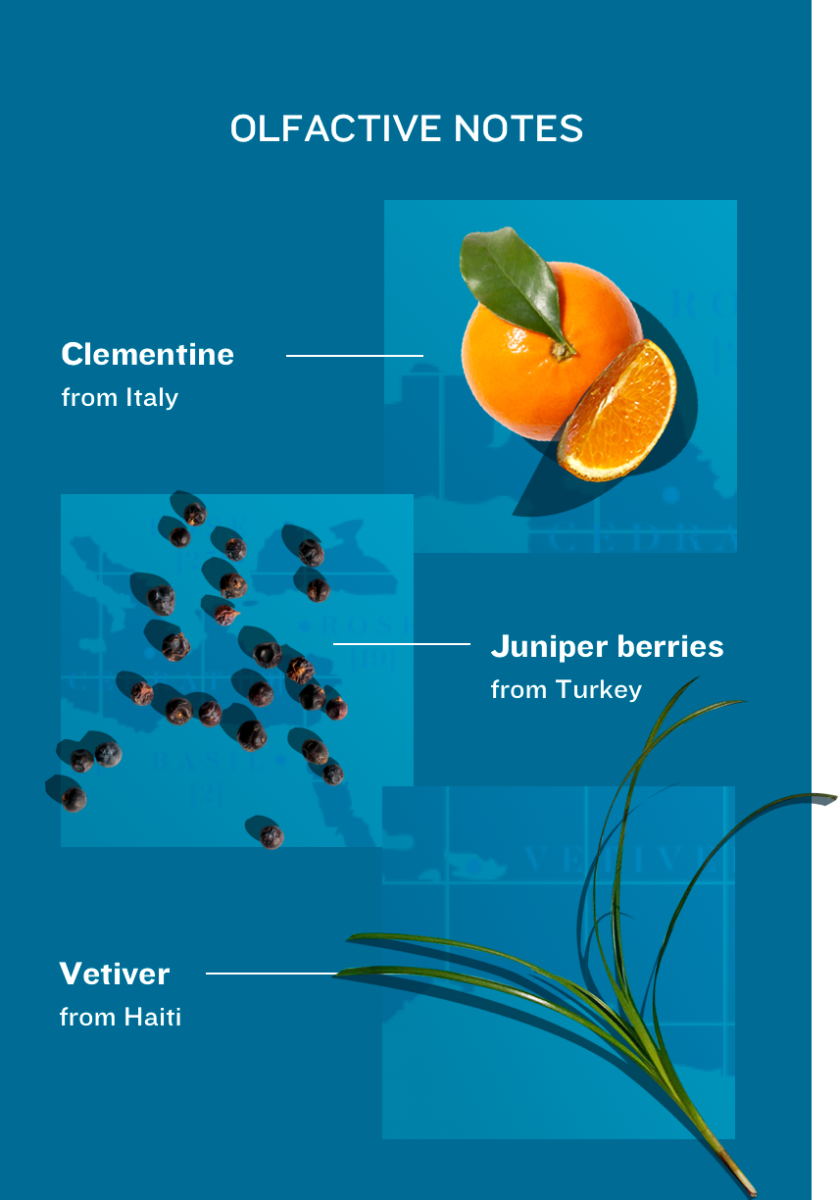 ABSOLUTELY TRANSPARENT
Perfumes of character crafted from nature, our Colognes Absolues are composed of up to 95% ingredients of natural origin. As we have nothing to hide, we are eager to share with you our more detailed formula.
The ingredients in our colognes are essentially water, alcohol, natural and human-made raw materials. Our creations contain no colorants, UV filters, preservatives and no synthetic stabilizers.
To achieve the signature balance of our Maison de Parfum, we add a selection of unexpected notes crafted scientifically. Our goal is to avoid nature over-exploitation and to get rid of ingredients of animal origin. It also enables our perfumers to reveal the unreachable, magnify nature with a touch of modernity, and enlarge the olfactory palette of our creations.
From the sourcing of our ingredients, the humans involved and the manufacturing of our fragrances, Atelier Cologne is absolutely committed to designing more sustainable, creative and authentic Colognes.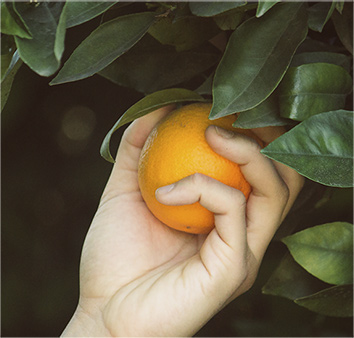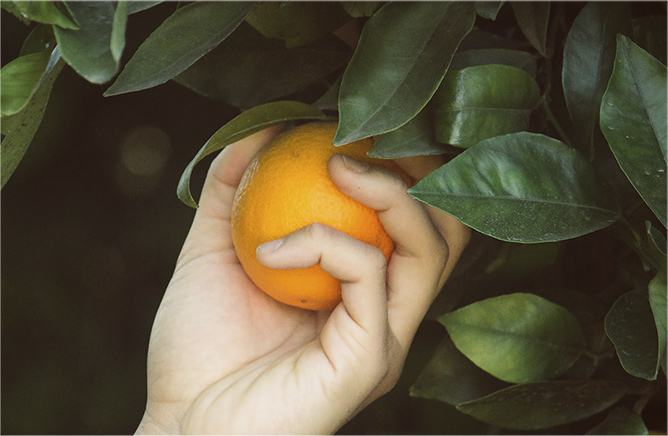 "We concentrate on the juice and never add unnecessary components such as colorants, filters, synthetic stabilizers."
Olfactive Families in Clémentine California perfume
We constantly strive to improve and evolve our new fragrance creations and existing portfolios giving the priority to natural raw materials. All Atelier Cologne products sold in United States meet or exceed regulatory requirements
Discover the ingredients which can be found in nature
(Natural molecules can either be extracted from natural ingredients, or reproduced synthetically to preserve the wildlife.)
Linalyl acetate :

Aromatic floral note, smells like earl grey tea naturally present in lavender and bergamote

Naturally found
Ethyllinalool :

Fresh floral note with aromatic and freesia inflexion such as coriander

Citronellol :

Floral rosy note naturally present in geranium

Naturally found
cis-3-Hexenyl salicylate :

Green solar floral note with a fruity pear inflexion naturally present in witch Hazel

Naturally found
alpha-Methyl-1,3-benzodioxole-5-propionaldehyde :

Green floral marine anise note with watermelon inflexion

Linalool :

Floral note present in many aromatics plants such as lavender & basil

Naturally found
Geraniol :

Rose note naturally present in rose flower and geranium

Naturally found
Methyl dihydrojasmonate :

Floral delicate and petally note with jasmin inflexion, naturally present in Osmanthus

Naturally found
Benzyl salicylate :

Smooth and delicate solar floral note naturally present in Ylang Ylang

Naturally found
Geranyl acetate :

Floral rosy note naturally present in geranium

Naturally found
3-Methyl-5-phenylpentanol :

Rose petal note with a grapefruit inflexion

Pyranol :

Floral note with a lily of the valley and lilac touch

2,4-Dimethyl-4,4a,5,9b-tetrahydroindeno[1,2-d]-1,3-dioxin :

Floral Magnolia note
Tetramethyl acetyloctahydronaphthalenes :

Woody note with cedar inflexion

5-(2,2,3-Trimethyl-3-cyclopentenyl)-3-methylpentan-2-ol :

Creamy woody delicate ingredient typical of sandalwood

alpha-Cedrene :

Dry woody note naturally present in cedarwood

Naturally found
Thujopsene :

Woody ingredient present in cedarwood and juniper

Naturally found
Cedrene beta :

Woody note naturally present in cedarwood

Naturally found
3-Methylcyclopentadecenone :

Very elegant and soft musky note with animalic inflexion

omega-Pentadecalactone :

Warm musky scent found in angelica roots and hibiscus seeds with a powdery violet/iris sweetness

Naturally found
Oxacycloheptadec-10-ene-2-one :

Musky note found naturally in ambrette seeds

Naturally found
Ethylene brassylate :

Musky note with powdery floral, woody and vanilla inflexion
Eugenol :

Strong clove scent naturally present in spicies like cloves, nutmegs and carnations

Naturally found
Isoeugenol :

Warm spicy note having characteristics of carnations and spicies

Naturally found
Citral :

Sparkling and acidulous citrus note naturally present in various citruses, verbenas and gingers

Naturally found
Limonene :

Citrus note found in many essential oils as orange, lemon and bergamote

Naturally found
p-Mentha-1,4-diene :

Refreshing and clean herbal ingredient present in aromatic plants like eucalyptus

Naturally found
Pinene :

Warm woody note with resinous nuances typical of fresh pine needles

Naturally found
Dipropylene glycol :

Solubilzer with neutral scent

Triethyl citrate :

Odorless cosmetic ingredient that helps to solubilize perfume oils, present in nature
Benzyl alcohol :

Slight floral rosy note with almond inflexion naturally present in jasmin

Naturally found
alpha,alpha-Dimethylphenethyl butyrate :

Dried fruity note with green nuances
Naphtho[2,1-b]furan, dodecahydro-3a,6,6,9a-tetramethyl- :

Warm ambery note with a musky, powdery, salty and woody cedar character present in clary sage

Naturally found
Description
A unisex perfume. Made in France.
92% natural origin ingredients.
A Limited Edition Clémentine California 100 ml 

Atelier Cologne reinterprets for the first time its worldwide bestseller, Clémentine California, in partnership with Daria Hlazatova.
With its sunny composition built around clementines from Italy, Clémentine California is a sensual and delicate summer scent. Sweet smelling notes of juniper berries from Turkey and Vetiver from Haiti also makes this unisex fragrance a must for anyone who wants to be the center of olfactory attention as the temperature rises.
Clémentine California evokes sunshine, blue sky, and endless miles of sparkling beachfront, unbottled.
Daria Hlazatova is an artist and illustrator said to be the queen of the milky way, her starry skies are inspired by the vastness of our universe, time and space daring to dream big, coming from one of her favorite film: « 2001, Space Odyssey ».

The formula of the Clémentine California perfume is made from 92% renewable natural origin ingredients of the highest quality.


* We consider an ingredient to be naturally derived if it is unchanged from its natural state or has undergone processing yet still retains greater than 50% of its molecular structure from its original plant or mineral source.
The Collection