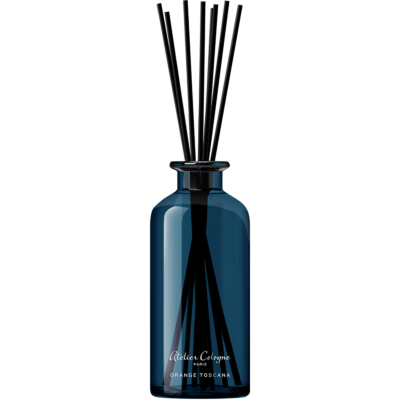 Orange, Bitter Orange, Elemi
Orange, Bitter Orange, Elemi
Description
Atelier Cologne has captured the soul of inspiring homes and rituals throughout the world, inviting places that will spark authentic emotions. Atelier Cologne calls for reconnecting with oneself with our luminous and elegant scents.
The heart of the villa beats to the rhythm of citruses. The windows inlaid in old stones lets in the scent of orange trees from the garden for a moment of gentleness. An ode to refinement under the Tuscan sun.
The generous and solar notes of blood orange are sublimated to transport you to the joy of Mediterranean life. An aromatic geranium to offer a green freshness. A comforting sandalwood to bring an inviting trail.