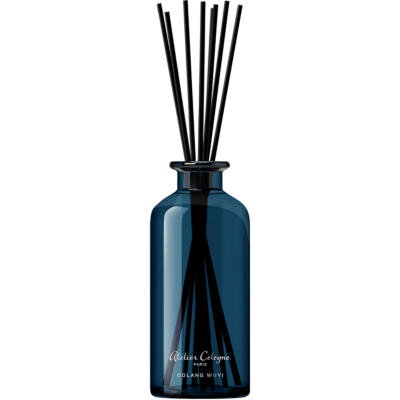 Oolang tea, Neroli, Guaiac
Oolang tea, Neroli, Guaiac
Description
Atelier Cologne has captured the soul of inspiring homes and rituals throughout the world, inviting places that will spark authentic emotions. Atelier Cologne calls for reconnecting with oneself with our luminous and elegant scents.
This temple is the perfect place to reconnect with yourself. Time goes by quietly, the landscape offers endless hours of contemplation. When the hot samovar approaches, the scent of tea leaves warms up the body and the soul. The steam brings a newfound serenity.
The smoky facets of oolang are sublimated to inspire harmony. A sparkling lemon to highlight the fresh notes of the tea. A trail of musk to bring confort.