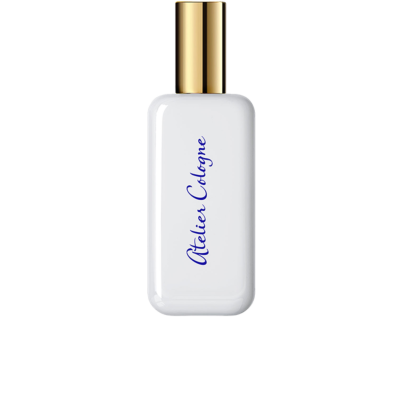 Cologne absolue
[ pure perfume ]
Cologne absolue
Inspired by the legendary Eau de Cologne, the Cologne Absolue is a new olfactive family created in 2009 by Sylvie Ganter and Christophe Cervasel, Atelier Cologne Creators and Founders. Genuine pure perfume exalting the magical freshness and elegance of citruses with exceptional lasting power thanks to very high concentrations of essential oils. For the first time, citruses are blended with the most precious natural raw materials for perfectly balanced creations and exceptional lasting power. Each Cologne Absolue tells the story of treasured emotions and powerful memories.
ALCOHOL DENAT, PARFUM (FRAGRANCE), AQUA (WATER), LIMONENE, EUGENOL, LINALOOL, CITRONELLOL.
Description
A unisex perfume. Made in France.
50% natural origin ingredients.
Some perfumes come with a personal message. This one invites you to take risks. To live an adventure. To test your limits and cross boundaries. It will make you accept challenges …and show you a way to fight for your dreams.

With its electrifying powers, the spicy black pepper perfume Poivre Electrique takes you on such an exciting olfactory journey. With black pepper from Vietnam, bitter orange from Tunisia, and incense from Samarkand as its main ingredients, this unisex fragrance is both dazzling and unforgettable. It will accompany you on your spiritual search for a fiery charisma.

3 samples
Offered for any order except Discovery Set