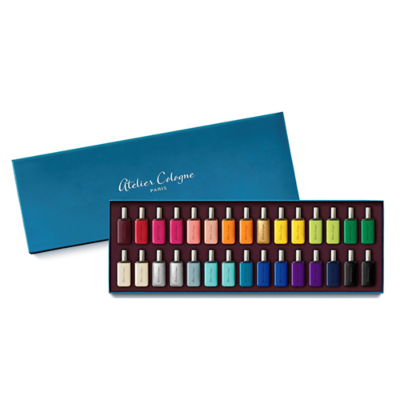 Description
A fully bespoke collection set
This new Etraordinary Set is the perfect gift for exceptional seeding or very impactful gift. In this box you will find the very best of Atelier Cologne gathered in one ecrin. Thirty 30ML travel sprays to be chosen one by one for a perfect Colognes Absolues collection, and the possibility to recreate the beautiful leather cases rainbow line-up at home. As a final touch, by engraving each of your leather cases! The ultimate luxury gift!

Following your purchase on our website, you will receive an email from our team to customize your perfumes and leather cases.
3 samples
Offered for any order except Discovery Set